Petopia strongly believes in continual education and constant renewal of knowledge. As such, we are always learning more about animal behaviour and animal care. Here are some of our certifications and experience:
Certified Pet Care Technician, The American Boarding Kennel Association.
The CPCT program is designed to teach the basic principles of animal care, facilities management and customer relations. This program builds a solid foundation for pet care professionals to pursue more advance skills. Topics covered through this certification include animal handling and behaviour, nutrition, vaccinations, and emergency care.
Animal Care Worker Program, Georgian College.
The Animal Care Worker Program at Georgian College is the only one of its kind in Canada. It is extremely comprehensive and teaches animal handling, nutrition, protection, as well as legislation concerning animals. Relevant Courses include Working with People, Animal Identification and Assessment, Health and Safety; First Aid for Animals, Animal Well-being and Basic Handling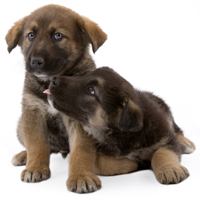 The Well Pet Certificate Program, St. Lawrence College.
Owning a dog or a cat can be a wonderful experience that brings many rewards. There are also many responsibilities. Pets must be properly cared for and protected. The Well Pet Program provides the information needed to be a responsible pet owner and pet care provider. It consists of the following five study modules: Animal Behaviour, Animal Nutrition, Veterinary Parasitology, Nursing Techniques, and Animal Disease.
Certified Canine Specialists, PIJAC Canada
The Pet Industry Joint Advisory Council established the Certified Canine Specialist Program in 1994 to help support the highest standards of excellence for animal care, and to advance the companion animal profession through continuing education. Topics covered in the program include nutrition, housing, sanitation, health maintenance, disease and illness recognition/prevention/treatment and routine care of dogs.
Assistant Dog Trainer, Puppy People.
Puppy People teach all aspects of dog care and ownership focusing on practical obedience utilizing positive training techniques. Based on solid knowledge of animal behaviour and training theory, the programs are motivational, effective and fun. I have been involved with the Puppy Manners and Socialization class, as well as the Dog Manners and Obedience class.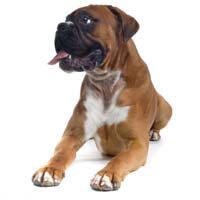 Volunteer, Toronto Humane Society
The Toronto Humane Society's mission is to promote the humane care and protection of all animals and to prevent cruelty and suffering. The day-to-day operation of the THS involves the direct handling of lost, abandoned, unwanted and injured pets and wildlife. By volunteering our time at the shelter, we have been able to improve the animal's well-being and help them adjust to the environment prior to being adopted. The dog walking program is especially beneficial since it provides the dogs with much needed exercise, as well as the love and attention they miss.
Pet First Aid
This course is designed to give pet care professionals the information and skill required to stabilize an injured animal until qualified veterinary care can be accessed. The course emphasizes preventing illness and injury, the importance of early veterinary care and the appropriate restraining of an injured animal.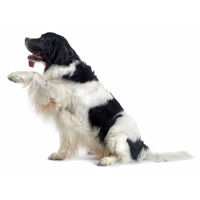 Petopia is Fully Bonded and Insured through ING Insurance
Available exclusively for members of the Pet Sitters International, this insurance provides you with a peace of mind in the quality of our services. Our Pet insurance covers us if we're negligent in taking care of your pets while in our care, custody, or control. Rest assured that Petopia is fully bonded and insured, which essentially safeguards the security of your home and the safety of your animal companions.
CLUBS AND ASSOCIATIONS