The Grand Tour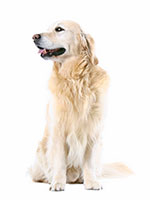 Petopia's state-of-the-art facility was created with your dog in mind – it is the perfect place for you and your pets. Our goal is to ensure the safety and well-being of your fur baby and to provide a fun and enjoyable environment – we guarantee that your dog will love it here!
Here are some of the features:
Over 5000 sq. ft. indoor facility divided into 3 separate playrooms so dogs can play with other dogs of similar size and/or temperament
Puppy playroom (separate from adult dog play areas) so that your young pup can reap the benefits of early socialization and training
Shock-absorbing rubber flooring provides a safe and sanitary surface that is easy on your dog's joints and paws when they are playing
Clean, comfortable, and climate controlled play areas
Lots of toys and activity equipment for your dog to enjoy
Comfortable dog beds set aside for your fur baby to rest and "hang out" on
Constant supply of clean and filtered water to prevent dehydration
Webcams so you can see how your fur kid is doing throughout the day
Large, fully-fenced outdoor dog park with over 30,000 sq ft to provide sunshine, fresh air and potty breaks
Luxury suites for overnight stays furnished with comfy beds to relax on, television and music for entertainment, and lots of toys to play with
Comfortable lounge for you to enjoy complimentary coffee and meet other dog parents while watching your pup romp and play
Retail boutique stocked with all your dog's favorite toys and treats, holistic foods, and pet-friendly products
Lots of parking to accommodate special events and functions
Conveniently located and easily accessible in central Toronto near DVP and Eglinton – ideal for dropping off your canine child in the morning on your way to work and for picking him/her up at the end of the day
We would be more than happy to show you around so feel free to contact us today to schedule a tour of Petopia. We look forward to meeting you and your canine friend!